To spend their free time many people go outdoors to get a break from hectic daily chores. Some people call it camping whereas for some it is glamping. Though both of these terms, camping, and glamping, sound similar they are a bit different from each other. In this write-up, we are going to compare camping vs glamping to know them more precisely.
But before comparing camping and glamping you must know what they are.
What is camping?
Camping is an outdoor activity that allows you to fully celebrate and embrace the purity and holiness of nature. It allows you and your dear ones to spend quality time in the lap of nature and make memories in a great relaxing way. It can provide you and your guests with the best experiences of life in the purest and rawest environment.
What is glamping?
When glamour is combined with camping then it becomes glamping. It allows its guests to enjoy the benefits of both campings as well as glamor in the lap of nature. Glamping provides you comfort by providing luxurious accommodation away from your home in the lap of nature to make memories in the serenity and achieve relaxation.
What is better, camping or glamping?
Though both camping and glamping allow you to spend some quality time in the lap of nature still glamping is better than camping in terms of comfort as it provides almost all the facilities you were availing in your home like:
WI-FI: You will not miss your cell phone even away from your home as it will work properly.
Better sleeping arrangements: Glamping provides you with better shelter and sleeping arrangements than camping.
Cooking facility: Glampers can use the microwave as well as portable grills to reheat their home-cooked foods as well as cook fresh food to enjoy while glamping.
Safe shelter: The shelter used by glampers is many times safer than the shelter used by campers as it reduces the risk of unwanted wild animals. Such protection cannot be provided by camping tents.
For whom camping is better
Camping is a better option for those people who want to solve some of their problems by thinking over them in tranquillity. Camping also allows people to educate their children about nature and their behavior toward it. It is better for those who want to have a better sleep at night as they have to do a lot of physical work while camping. It also allows you to increase the intake of vitamin D as well as do a lot of exercises including tracking, hiking, cycling, etc. Camping is better for those who want to improve their mood as it helps in improving the production of the happiness hormone, serotonin.
For whom glamping is better
Glamping is better for those who want to experience the benefits of camping outdoor but do not want to sacrifice the comfort and luxuries they can get in a hotel or their home. The accommodations available to glampers are very comfortable and luxurious as they not only provide a comfortable sofa to sit on but also a bathroom to use privately. It allows you to remain close to nature without worrying about the bugs around and have a bed to sleep on. Though glamping is like camping in your RV but for glamping, you will have to find a place to set up your portable but stationary accommodation.
What are the benefits of glamping and camping?
Benefits of glamping
Fresh air: The fresh air you get while glamping will take care of your mental and physical health. Your body starts releasing happiness hormones even if you spend outdoors only 30 minutes as your lungs get the fresh and clean air they want the most when you are away from the polluted environment of the city.
Natural beauty: Glamping allows you to enjoy the exciting and new things nature allows your eyes to see. Every journey helps you to enjoy the wonderful benefits of Mother Nature whenever you plan to go outdoors. You will notice the beauty of nature surrounding you at every step.
Unique experiences: If you are glamping for the first time then you will automatically get exciting and unique experiences of your life. It will allow you to try various new things for the first time in your life through various activities like walking on different trails etc.
Light exercise: The adventures of glamping allow you to do some light exercises while running through the leaves, laughing while rolling on the ground, or walking through the woods. These exercises will be so enjoyable that you will not know when you have spent 30 minutes of the day on the natural playground of nature.
Educational trip: While on an outdoor trip you can learn a lot of things like exploring different cultures as well as know about foliage and trees etc. You can also know about the comforts of your home even when you are glamping outdoors.
Quality time: When you plan your outdoor break with your family or friends it allows you to spend quality time with them as you do not have any stress of your daily routine on your mind to distract you. Glamping allows you to enjoy the fun of family discussions as well as games.
Release stress: It will be very relaxing when you are in the lap of nature with your loved ones near you. The sounds of rustling leaves and running streams will help in releasing the stresses of a routine lifestyle so that you can feel better after returning to your home.
The natural pattern of sleeping: It has been proved through various studies that a natural pattern of sleeping can improve the quality of your sleep more than any other sleeping pattern. A glamping trip for 4-5 nights provides you an opportunity to improve your sleeping experience. It will allow you to train your body to wake up with the rise of the sun and go to bed with the setting of the sun and have a sound sleep.
Enjoy different food: While glamping you can eat various types of foods that you might have not tasted ever earlier. You can use the kitchen of your luxurious glamping tent to hone your cooking skills while cooking breakfast, lunch, or dinner for your dear ones. You can use the natural items available around you for this purpose.
Face new challenges: Glamping allows your brain to work more efficiently when it encourages you to do a few unique tasks. It will allow you to complete new tasks while keeping away your fears and doubts. You can also give yourself some challenges to complete every day to get a rewarding experience of adventurous glamping.
Benefits of camping
Though the benefits of camping are more or less similar to glamping still it is worthwhile to mention them.
Socialization: If you are camping with your family and friends then it allows you to socialize with them more effectively and make your relationship more healthy and happy. According to experts, it can also help in reducing your memory problem and extending your life. Along with reviving your relationships, camping can make your trip more fun and beneficial.
Get fresh air: You can breathe in more oxygen by spending a lot of time near trees during your camping trip in the lap of nature. The fresh air you will get on the campsite will make you feel healthier and happier than ever as it will increase the production of the happiness hormone, serotonin in your body. You can also improve your digestion, blood pressure, and immune system by breathing in fresh and clean air throughout the day at the campsite, away from the polluted environment of city life.
Reduce stress: You can easily cope with your stress by camping in the lap of nature away from your routine stressful work schedule. At the campsite, you have lots of time to eradicate the harmful effects of stress of your work on your overall health including physical and mental health by spending a lot of time in a stress-free environment. Along with reducing stress camping can also help in improving the levels of melatonin and serotonin as well as oxygen in your body to improve your emotional health also.

Improve mood: People usually remain happier for the first few days after returning from a camping trip if they go for camping trips, every now and then. It is because of the suitable management of the levels of melatonin and serotonin in their body by spending some time in the natural environment and sunlight. On one hand, melatonin makes you feel depressed and tired whereas on the other hand serotonin makes you feel happier and in good mood.
Exposure to sunshine: When you spend some time in the sunshine on your camping trip then you can observe revolutionary results on your skin as you will get a lot of vitamin D which can help your body to absorb more phosphorus and calcium to keep it fit and healthy.
Physical activities: Camping will not only make you feel healthy and strong but also help you in losing weight as you have to do a lot of physical activities on the campsite. You can burn your calories by biking, hiking, or tracking at the campsite. All these things will help you in maintaining your weight along with reducing the risk of cardiovascular problems.
Eat good food: To get health benefits while camping, you should avoid eating packaged foods. During your camping trip, you can find a lot of food items with healthy fats and a lot of protein if you are fond of hunting or fishing. By catching fresh fish you can easily avoid packaged foods containing a lot of artificial ingredients and preservatives.
Meet new challenges: On every camping trip, you will get unique experiences as you may not get exactly the same things at every campsite. Camping can keep your mind healthy by accepting new challenges every time. So a camping trip can keep you mentally, physically, and emotionally strong by doing new activities.
A good sleep at night: After doing several outdoor activities throughout the day on a campsite you can have a good sleep at night if you have a proper sleeping bag while camping. After having quality sleep you can easily improve your cardiovascular health, reduce inflammation and keep you ready to act.
Meditation: You will have to turn off your cell phone while going camping as you may not get an internet network in the remote campsites. You can enjoy the calmness and simplicity of the natural environment by disconnecting yourself from the entire world at least for a few days while camping. It will also allow you to increase your life by doing meditation in an environment where there is no one to distract you in the lap of nature.
Which is more comfortable camping or glamping?
Though both camping and glamping offer almost similar health and emotional benefits but glamping is a bit more comfortable than camping as it allows you to enjoy the comforts you were enjoying at your home. During glamping, you need not face the dangers of unwanted wild animals as you stay n a protected environment. Moreover, you can have Wi-Fi connectivity as well as better arrangements for sleeping as well as cooking food.
Glamping in a tent
While glamping in a tent you will have to hire a glamorous cabin made of canvas. This cabin can be like a bell tent, a large dome tent, or a safari-style tent. You can choose from them according to the space you may need at your glamping site.
When you chose the cabin of your choice then the provider of the glamping cabin will decorate it give it a glamorous touch as per your requirements. You can give a personalized touch to your glamping tent to stay in a glamorous and comfortable environment though you will have to pay for every addition and alteration in the tent. While decorating your tent they will add some luxurious items to it including a queen size bed, carpets, lounge chairs, down comforters, a few art pieces, a couch, a fireplace, some fresh flowers, etc. In this way, your glamping canvas tent will have almost everything you can expect in the accommodation in a hotel resort.
What do you need for glamping?
While glamping you may need a variety of things including drinks, food, J cloths, a cleaning device, loo roll, extra clot for drying up, zip-lock bags, tin foil, matches, and torch, etc. Most of these things you may have at your home or buy from a nearby store.
Some of the other essentials you may need while glamping may also include waterproof and warm clothing, big socks, walking boots, and waterproof jackets according to the weather conditions at the glamping site. To feel energetic at the glamping site you should also organize a few sports items like football, Frisbee, cricket set or rugby ball, etc. To keep your toes comfortable in your shoes you should also have thick socks are slippers with you. If you like to eat in the open nearby the stream or the meadow with wildflowers then you should also have a picnic rug or blankets. You should also bring a preferable bed for your kid and hot water bottles with you if you are using travel cots offered by the glamping tent provider. Though the service provider will provide you with towels to dry your body after taking bath you should also bring a few additional towels to use if required. Though you are glamping in the lap of nature still you should avoid bringing your pet to the glamping site as it will be hard to control it in the open environment.
What do you need for camping?
The important things required for a camping trip may include a tent with stakes and footprint, sleeping pads, sleeping bags, flashlights or headlamps, camping pillows, camping table, camping chairs, and lantern.
You should also arrange a few repair items and tools for your camping trip like duct tape, multi-tool, sleeve to repair tent pole, extra cord, hammer or mallet, kit to repair mattress or sleeping pad, camping mug, a small dustpan, and broom as well as an ax or a saw.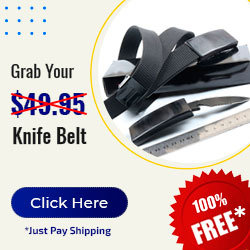 For cooking food at the campsite you will have to organize some items for your kitchen. Though drinkable water is available at most of the campsites still you should be prepared either to treat the water available onsite or bring your own water with you. you should also bring some cooking equipment and supplies with you like a lighter or matches, fuel and stove, frying pan, cooking pots with holders, utensils to cook, utensils to eat, a sharp knife, can opener, bottle opener, cups or mugs, bowls or plates, water bottles, a cooler, cutting board, biodegradable soap, camping wash bins or sink, recyclable trash bags, dish towels, and sponges or scrubber to scrub pots
Thus organizing all the things listed in this write-up can help you to enjoy your camping or glamping trip comfortably with your family or friends.

Download Our Roof Top Tent Overview (PDF)
FREE Download
In this pdf file, we give you an overview of the most popular rooftop tents. You can download this PDF file for free and use it freely!